Asset Allocation bachchon ka Khel nahi hai! And 2020 has proved it many times over.
When the world changes, you have to tactically reallocate your assets, as these snapshots of our global portfolios 4 months apart tell you.
By February, we could see a storm brewing there was plenty of news available for anybody with an open and flexible mind to be able to read the wind) and moved into Fixed Income, Cash plus some commodities. Equity was down to a sliver, at 4%.
The move aggressively back into equities began by the third week of March '20, because our systems signalled a major buying opportunity.
Over the next few weeks, we added Emerging Market equities, Oil etc to our Global Portfolios and Fund.
And presently, the Asset Allocation looks very, very different from what it did a mere 4 months ago.
That is what we mean by Dynamic and Tactical Asset Allocation - something no ETF or single market feeder fund can ever give you.
And what were the results of our tactical management of Asset Allocation?
Hey, pretty good! See for yourself.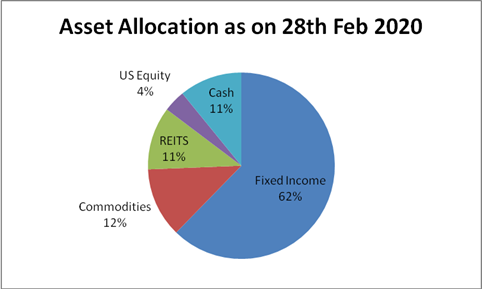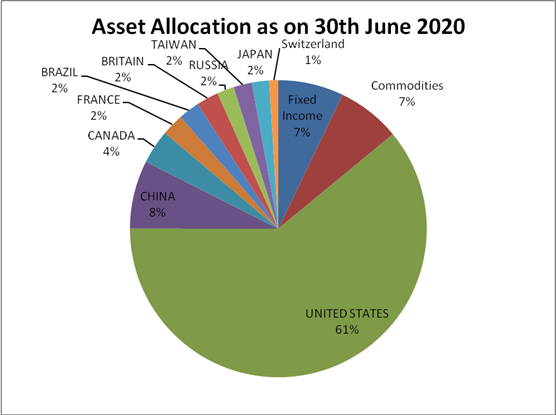 Check out our performance report for more https://www.firstglobalsec.com/fsglobal-june2020-Performance-Report.php
From the desk of
Devina Mehra & Shankar Sharma
Trusted Financial Advisors to some of the world's largest Funds, Institutions & Family Offices, for 30 years
If you want any help at all in your wealth creation journey, in managing your Investments, just drop us a line via this link and we will be right by your side, super quick!
Or WhatsApp us on +91 8850169753
Chat soon!